So we had 74 join us today for a chat with Helen Baczynski to hear all about her history with working with IS & IQ and Zoltan Kasa and got to hear some great stories and information on the Intelliquilter journey. The replay is up now for all to watch again or if you missed it. It is available for free for 12hrs from going live or if you have a paid ticket – anytime it suits you! Loved all the photos that Helen provided! Thank you so much for graciously agreeing to be in the spotlight. https://iq-machine-quilting-academy.heysummit.com/talks/adventures-of-an-iq-installer/
Next up will be Tonia Brooks again on 23rd August here in Australia (22nd August in the USA) with Intelliquilter Toolbox – Background fill using Line Pattern.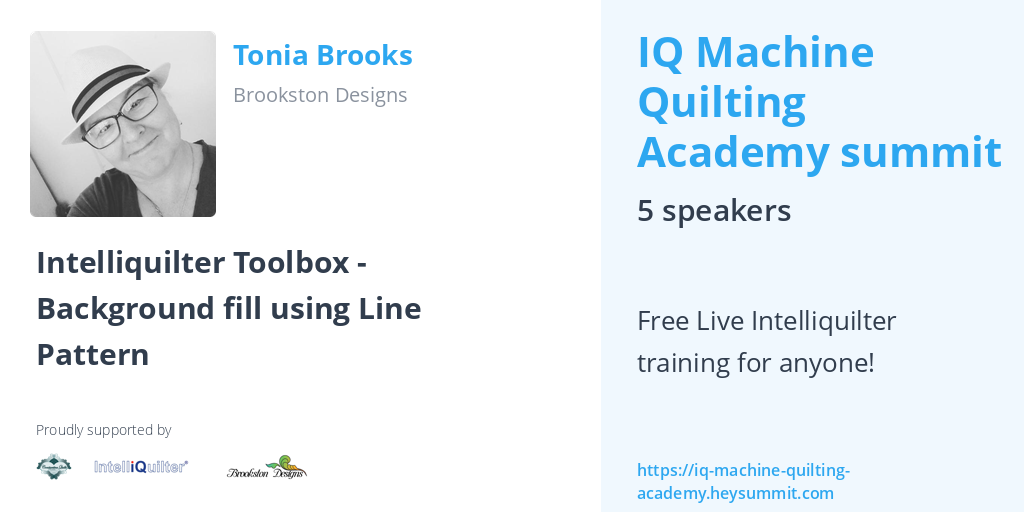 The IQ Summit is the place to be – a great community and lots of learning happening! Don't forget to join our Facebook group for lots of chat about any classes.
chat again soon…